eagulls
Ullages
Partisan Records
---
the band's debut was an instant hit with us & although their sophomore definitely takes longer to get into its stride & is a darker journey, once it makes its impact, you're hooked & the sun starts to shine through the dark clouds.
it's impossible to listen to the leeds punk quintet without citing the cure but if there's a band to draw influence from, there is hardly a better one, especially as we're talking early 'boys don't cry' / 'seventeen seconds' period. "despite its mournful air and disparaging sentiment, its actually quite an addictive record that demands undivided attention with every subsequent listen" 8/10 - drowned in sound, "Their early temper now lurks beneath, as chiming post-punk atmos channels affecting, emotional jabs" 4/5 - mojo.

javi recommends: "Amazingly produced post-punk. Much better than the last album, and I loved the last album"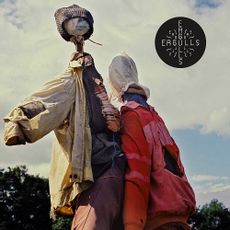 Tracklist
Heads or Tails
Euphoria
My Life In Rewind
Harpstrings
Velvet
Psalms
Blume
Skipping
Lemontrees
Aisles
White Lie Lullabies