kendrick lamar
untitled unmastered
polydor
---
there's surely no doubting now that Kendrick lamar is one of the true greats – despite the dismissive titling of this release, these 8 tracks prove the incredible industrious power & passion of a true genius.
recorded alongside, as well as both pre & post 'to pimp a butterfly', this collection hits just as hard & heavy as its sister album, keeping his unique conscious flow at the forefront while a host of incredible producers & musicians keep things ticking behind him (to name but a few – Adrian younge, thundercat & Robert glasper), pushing soul further (think madlib or j dilla style production) to bolster the jazzier feel of 'TPAB'. we can't get enough of this… "Kendrick has a verve for taking giant steps backwards into an era where masters let the music speak for itself" 8.6/10 - pitchfork, "Lyrics, sharp as a razor's tip (they are almost too many gems to name) as drums, horn & string drink in the innumerable variations of these present moments" 4.4/5 - hip hop dx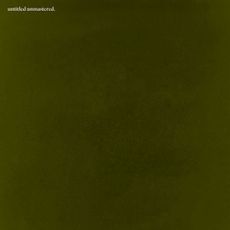 "untitled 01 08.19.2014."
"untitled 02 06.23.2014."
"untitled 03 05.28.2013."
"untitled 04 08.14.2014."
"untitled 05 09.21.2014."
"untitled 06 06.30.2014."
"untitled 07 2014 - 2016"
"untitled 08 09.06.2014."