jessy lanza
Oh No
HYPERDUB
---
sounding breathlessly effortless yet deceptively complex, lanza's second is everything we hoped for, with her spectral vocals layering perfectly over her sun bleached house production.
this is gorgeous breezy electronica that sits somewhere between the complex polyrhythms of caribou, the faded beats of mall grab and the experimental art pop of yellow magic orchestra. there's moments of james blake's early production in there too – she has the same inventive approach to skewing structure that he wielded to such good effect on 'cmyk'. completely entrancing. "Lanza metamorphosizes from an intriguing curiosity to a formidable contender in contemporary electronic music." – album of the week, spin

James Canham recommends: "Lanza takes 90's house, strips away all that Underworld nonsense, gives it a polish then carefully lays some killer neurotic pop vocals over the top – perfect for the summer"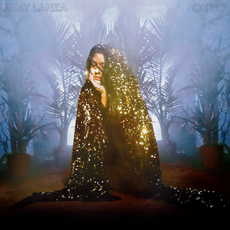 Tracklist
New Ogi
VV Violence
Never Enough
I Talk BB
Going Somewhere
It Means I Love You
Vivica
Oh No
Begins
Could Be U