dinosaur l (arthur russell)
Go Bang #5/Go Bang (Walter Gibbons Mix) (2016 reissue)
get on down
---
Released on Dinosaur L's 1981 album 24-24 Music, 'Go Bang!' quickly became a favorite at David Mancuso's Loft & Larry Levan's Paradise Garage.
However the original mix on the LP did not fare as well with other Disc Jockeys, who found it too complex for the dance floor. As the album sales began to slow down, Will Socolov & Arthur enlisted François Kevorkian to remix the track for the 12" release, turning in what would become one of the most celebrated remixes of the era. Connecting the dots in Arthur Russell's wild web of sounds & freeform experimentation, the result of Francois K.'s mix is a dubbed out version that organized the ideas for an ultimate dancing experience. And then there was the unreleased mix by Walter Gibbons. Remembered for "being obsessed with the nuances of musical texture and notes that Russell was the only other person who liked to analyse sound in such microscopic detail. Gibbons remixed 'Go Bang! during scrambled together hours at Blank Tapes and, although the taut, stretched out result lacked the dramatic dynamism of Kevorkian's tighter earlier remix, his epic version retained the freestyle spirit of the original sessions".

Includes Original Disco Jacket Art & OBI strip.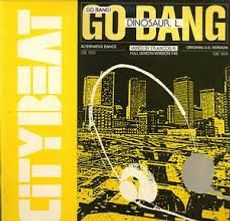 Tracklist
Go Bang! #5 7:35,
Go Bang! (Unreleased Mix) 12:28