beyonce
LEMONADE
RCA
---
a visual album full of optimism, strength and resilience – beyonce knows what to do when life deals her lemons.
it's an exploration of beyonce's American south, touching on zydeco, creole and country elements musically (aided in various places by Kendrick lamar, jack white, james blake, diplo and more) while being unflinching and forward thinking in dealing with a host of her problems, from feminism to racism to marital dispute and jay z's cheating. this is beyonce at the peak of her powers – it rips a hole in any ideas of submissive or a female pop star should be and should sound like. "['lemonade'] renders infidelity and reconciliation with a cinematic vividness." – 8.5 pitchfork

Sinead recommends: "I've worshipped at the altar of Beyonce since Destiny's Child released No No No in 1998 - 18 years later and she's yet to disappoint me"

James Canham recommends: "We're in a golden age of pop music right now – 'lemonade' is an accessible but challenging and progressive album that's by far and away one of the best political albums to have been released in recent years"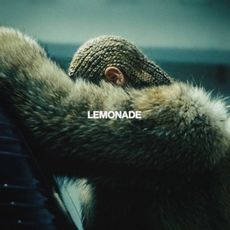 Tracklist
CD
Pray You Catch Me
Hold Up
Don't Hurt Yourself (Ft Jack White)
Sorry
6 Inch (Ft The Weeknd)
Daddy Lessons
Love Drought
Sandcastles
Forward (ft James Blake)
Freedom (Ft Kendrick Lamar)
All Night
Formation
DVD
Lemonade Film