The Hotelier
Goodness
Three Lobed
---
utterly compelling revivalist emo on the Worcester, ma's third album – it was always going to be difficult to follow 2014's 'home, like noplace there is' but the trio have outdone themselves here.
a record about natural, unnatural, and supernatural love, it was Recorded and produced by Seth Manchester (Lighting Bolt, Battles, Fang Island) at Machines With Magnets and mastered by Heba Kadry (Future Islands, White Lung, Ty Segall) at Timeless Mastering. "as riotous as it can sound, 'goodness' is remarkably precise in how it plays with dynamics and layers" – 8.0/ 10 pitchfork "does more than remind of existence, it makes the promise of a new day, and even the everyday, feel more alluring" – consequence of sound

Mark recommends: "experimental and expansive second effort, delivering their most mature, most complete record to date"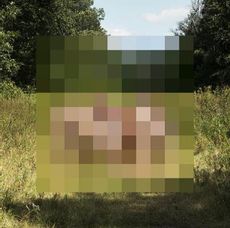 N 43° 59' 38.927" W 71° 23' 45.27''
Goodness Pt. 2
Piano Player
N 43° 33' 55.676" W 72° 45' 11.914
Two Deliverances
Settle The Scar
Opening Mail For My Grandmother
N 42° 6' 3.001" W 71° 55' 3.295"
Soft Animal
Sun
You In This Light
Fear Of Good
End Of Reel