Local Natives
sunlit youth
Infectious Music
---
over the course of 3 albums, the band's sound has progressed from the sweet psych-folk of 'gorilla manor' to the multi-layered word of mouth success, 'hummingbird' & now we get a bold, energetic shiny pop record.
it may be a long way from where the band started out but the journey feels natural - this definitely feels like a record the band really wanted to make - a joyous synth-streaked celebration of their success to date. if you've not succumbed to la indie-rockers' charm before & you're a fan of glass animals, wild beasts or everything everything, make time for local natives.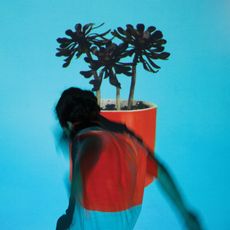 Tracklist
Villainy
Past Lives
Dark Days
Fountain Of Youth
Masters
Jellyfish
Coins
Mother Emanuel
Ellie Alice
Psycho Lovers
Everything All At Once
Sea Of Years
limited 10"
Past Lives
Villainy
Fountain of Youth
Lydon (exclusive)