the orb
cow / chill out, world!
KOMPAKT
---
the duo of accomplished soundsmiths, Alex Paterson & Thomas Fehlmann, deliver a masterful ambient album that branches out in many directions, but unmistakably sounds like THE ORB in either ear (& probably to your third ear, too).
they have become known for their genre-bending curiosity & surprising sonic detours, exploring experimental soundscapes as well as club-friendly beats. Once more, THE ORB's trademark playfulness is on full display & it doesn't limit itself to multi-layered sampling & psychedelic sound composites. Each track title is a conceptual work in its own right, playing with multiple references, some of which remain highly personal and mysterious. "We're finessing ourselves, sort of, always looking for the next sonic surprise that leaves us rubbing our eyes about how the heck we got there" - the orb.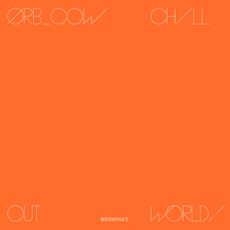 Tracklist
First, Consider The Lillys
Wireless MK2
Siren 33 (Orphee Mirror)
4am Exhale (Chill Out World!)
5th Dimensions
Sex (Panoramic Sex Heal)
7 Oaks
Just Because I Really Really Luv Ya
9 Elms Over River Eno (Channel 9)
The 10 Sultans Of Rudyard (Moo Moo Mix)

cd has the orange cover shown above, lp has the grey cover below