other titles...
See also...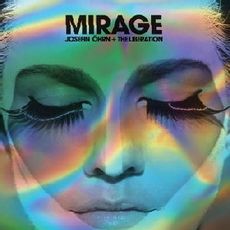 The State (I'm In)
Sister Green Eyes
In Madrid
Rainbow Lollipop
Endless Ocean
Looking For You
Rushing Through My Mind
Circular Motion
Where I'm Going
Imagine You
Josefin ohrn + the Liberation
Mirage
rocket records
Seductive Swedish space-psych splendour - We challenge you not to get sucked into their swirling, intoxicating, transcendental aural trips.
Last year's 'Horse Dance' set the scene perfectly & was a massive shop favourite but this year's swift follow up, ramps it all up a few notches. 'Mirage' sees the band sculpting sprawling, hypnotic jams into elegant nocturnal serenades through tribal rhythms, insistent drums, hazy melodies, fuzzy guitars & perfectly paced & structured songs (with a beginning, middle & end that the psych world so often shies away from). The musical lineage extends all the way from Serge Gainsbourg and Françoise Hardy to Broadcast and Portishead via Spacemen3 and Suicide and the quintet mesh these influences with a hypnagogic allure that draw us into a dark, warped dreamland.