other titles...
See also...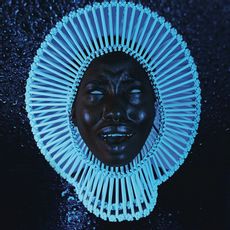 me & your mama
have some love
boogieman
zombies
riot
redbone
california
terrified
baby boy
the night me and your mama met
stand tall
childish gambino
awaken, my love!
glassnote
this guy has clearly been listening to a lot of funkadelic during the making of this record & the results are funky, slick, & mind-bending - the best surprise of 2016.
Childish Gambino is Donald Glover: recording artist, writer, actor, director, producer and comic who was gifted his alias by an online Wu Tang-Clan name-generator. his music explores everything from identity, race, and technology to hip-hop culture, class, and family. The multifarious figure delves into new (old) sources of inspiration here, with funk and soul heroes of yore showing their influence. "a prog-tinged funk opus situated somewhere between Sly and the Family Stone and Unknown Mortal Orchestra" 4/5 – the guardian.
deluxe Box set includes:
Exclusive booklet
2x heavyweight 45 RPM LPs
Virtual reality headset
Glow in the dark cover
Instructions to access exclusive virtual reality live performances from the PHAROS Experience
PHAROS VR companion app
Digital Download