other titles...
See also...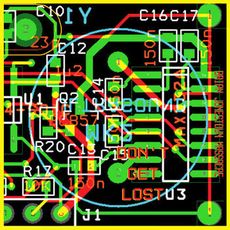 Open Minds Now Close
Melodys Actual Echo Chamber
Resist Much Obey Little
Charmed I'm Sure
Groove Is In The Heart
One Slow Breath ,
Throbbing Gristle
Fact 67
Dropping Bombs On The Sun
UFO Paycheck
Geldenes Herz Menz
Acid 2 Me Is No Worse Than War
Nothing New To Trash Like You
Ich Bin Klang
BRIAN JONESTOWN MASSACRE
Don't Get Lost (2021 repress)
a recordings
a wild trip that will leave you feeling light-headed at the end of it, like you've been in a deeply vivid & surreal dream – one that you'll hope you can return to again & again.
they continue to sound fresh & dynamic as the album spirals through sounds both familiar & unfamiliar to bjm fans. featuring guest appearances from Emil Nikolaisen from the Norwegian band Serena-Maneesh & Pete Fraser (The Pogues, New Young Pony Club) on saxophone joins the band on this album, plus vocal performances from Tim Burgess (Charlatans) , Tess Parks and Shaun Rivers. A new dynamic is heard on this album mixing the shoegaze/psychedelic sound with more experimental twists, on some tracks you might hear PIL (Metalbox), Primal Scream, or even Ornette Coleman.