why?
Moh Lhean
Joyful Noise Recordings
---
wolf's sour-sweet croon, his deadpan poet's drawl and ear for stunningly fluid psych-pop-folk-whatever arrangement make their 6th a diversely colourful mosaic of warm musical creaTIVITY.
Made mostly in Wolf's studio and co-produced by his brother Josiah, the result is obsessive, of course, but also intimate, and flush with warmth and looseness. But the biggest transformation is a bit subtler. While the album never stoops to outright optimism, it chronicles our hero finding peace in the unknowing, trading the wry smirk for a holy shrug, and looking past corporeal pain for something more cosmic and, rest assured, equally weird.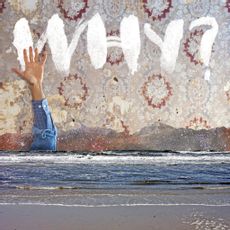 Tracklist
This Ole King
Proactive Evolution
Easy
January February March
One Mississippi
The Longing Is All
George Washington
The Water
Consequence Of Nonaction
The Barely Blur