mac demarco
this old dog
CAPTURED TRACKS
---
like a holiday to a gloriously sun-soaked locale, demarco washes all our cares away with serene acoustic guitar in hand and that dulcet voice of his.
right off the bat, from the pops and clicks of the CR-78 and acoustic strums on the album-opener 'My Old Man', the synth-drenched beauty of the second track, 'This Old Dog', and that ironic recurring word itself, it's clear that his bag is filled with new tricks indeed. the record is rooted more in a synth-base than any of his previous releases, but he is careful not to let that tactic overshadow the other instruments and overall "unplugged" mood of the work.

Alex recommends: "A consistently charming, bittersweet gem - Pure morphine"
Kurtis recommends: "endearing and honest, all while moving at its own pace"
​
​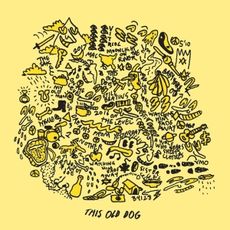 Tracklist
My Old Man
This Old Dog
Baby You're Out
For The First Time
One Another
Still Beating
Sister
Dreams From Yesterday
A Wolf Who Wears Sheeps Clothes
One More Love Song
On The Level
Moonlight on the River
Watching Him Fade Away