other titles...
See also...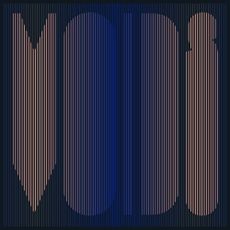 Last Kiss
Give & Take
Call The Cops
Invisible
What About The Boat?
Silver
Tame Beasts
Erase
Robotic Heart
Lighthouse
minus the bear
VOIDS
Suicide Squeeze
a dizzying 6th album full of propulsive grooves and, multi-tiered pop choruses and thoughtful guitarmanship.
on their 6th, they started with a blank slate and inadvertently found themselves applying the same starting-from-scratch strategies that fuelled their initial creative process. Album opener 'Last Kiss' immediately establishes the band's renewed fervour. 'Invisible' is arguably the catchiest song of the band's career, with Jake Snider's vocal melodies and Knudson's imaginative guitar work battling for the strongest hooks. By the time the band reach album closer 'Lighthouse' they've traversed so much sonic territory that the only appropriate tactic left at their disposal is a climactic crescendo, driven at its peak by Cory Murchy's thunderous bass.