The Black Angels
death song
partisan
---
The record that powered us through the full on days and overnight shifts of Record Store Day has to be one hell of a force - It's not let us down since either.
'Death Song' heralds a return to the darker, heavier, dronier output that made the Austin band's early Light In The Attic releases so thrilling. The riffs are MASSIVE. The energy is relentless. The menacing fuzz guitar and cutting wordplay of their 5th album, are steeped in a murky hallucinatory dream.
Opening with a short funeral march bleeding into a Joy Division-esque guitar exhortation, they soon burst into the room with their spectacular guitar / drum heavy sombre-psych. They create the ultimate confluence between Black Rebel Motorcycle Club's rock-psych & The Horrors' goth-dirge (i.e. before they went all synth-pop on us). The result is a set of killer songs with slow-building earwormy melodies, pounding rhythms and swirling guitar drama that only the likes of Brian Jonestown Massacre and The Dandy Warhols have been capable of generating in recent history but they also mine the kind of weighty, hypnotic grooves that Föllakzoid and Moon Duo excel at.
The music serves as part protest, part emotional catharsis in a climate dominated by division, anxiety and unease. 'Currency', a strong contender for the heaviest song the band has ever put to wax, meditates on the governing role the monetary system plays in our lives, while 'Half Believing' questions the nature and confusing realities of devotion. 'Estimate' proves that they don't need to rely on throbbing, motorik heaviness and that they are just as powerful stripped back. Album closer 'Life Song' is a straight up indie lamentation that Brett Anderson would love to wrap his vocal theatrics around.
Expertly recorded and produced, this is a record that despite being immensely enjoyable played loud on the shop stereo, really blazes on headphones, where the rich Velvets-esque layering is intensified. In fact the band take their name from a Velvet Underground song ('The Black Angel's Death Song') and it's almost as if they knew they were making their defining statement here as it's this record, 5 albums in, that they've chosen to title after their namesake – coming full circle to the origin of their being.
Natasha recommends: "these guys had dropped off my radar after recent releases but 'Death Song' is a straight up psych classic that'll power you through any shitty day"
james 1 recommends: "all killer no filler"
"Both unlike anything they've done before and also the most purely Black Angels album" - Paste Magaizine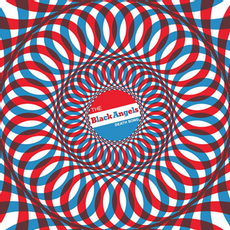 9
Tracklist
Currency
I'd Kill For Her
Half Believing
Comanche Moon
Hunt Me Down
Grab As Much (As You Can)
Estimate
I Dreamt
Medicine
Death March
Life Song