jesu / sun kil moon
30 Seconds To The Decline Of Planet Earth
caldo verde
---
Hot on the heels of their 2016 collaboration, mark kozelek and justin broderick team up again, their songwriting partnership now more fully entwined than the crunch-and-chatter that marked their first record. Kozelek puts his best foot forward in more restrained, understated verses, with Broderick's production at the warmer end of his industrial leanings. The deep soundscapes are augmented by flashes of the kind of pretty guitar figures that both artists have made their own in their own way over the years, this 2nd full-length a fascinating continuation of this unlikely project. And if you've been hanging on the every word of this by-turns cantankerous and profound songwriter ever since you first laid-ears on Benji, there's enough wit and shit-stirring to keep you coming back for more.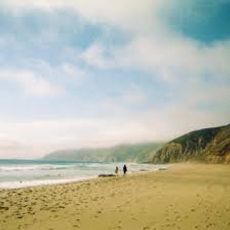 Tracklist
You Are Me And I Am You
Wheat Bread
Needles Disney
The Greatest Conversation Ever In The History Of The Universe
He's Bad
Bombs
Twenty Something
Hello Chicago
A Dream of Winter?