other titles...
See also...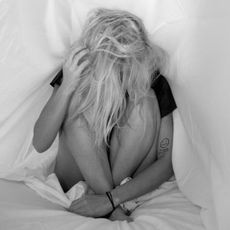 Feel the Same
Kills to Be Resistant
Running
Seeing It
Guess There
Blame
Focused
Not the Way
Spiral
Either Way
You Could Be Wrong
Hate and Control
BULLY
losing
SUB POP
Alicia bognanno's young, loud and snotty crew up the ante on their subpop debut, channelling 90s alt-rock heroes into joyous bursts of guitar tuneage that fans of recent riders speedy Ortiz, black honey, and goat girl will go nuts for.
Bognanno's voice is the usp here – sweet or screeching as the stuation demands. its brilliantly atuned to the guitars throughout, which remain grungey, unpolished and untamed. this is a record that has both shimmer and heft. and that howl…it elevates these songs to salvos that really connect. it's an effect that makes bully contenders to be this generation's hole, or the breeders. "Bognanno's perennial hooks and screams are felt with a stubborn sense of irritability and angst, ripping off old emotional band-aids in attempts to decipher the complexities of aging" 8/10 - line of best fit.