rival consoles
Persona
ERASED TAPES
---
Controlled, considered & cerebral - yet unfettered, liberating and euphoric – the London-based producer has stretched the sonic possibilities of his riveting signature sound.
We were bowled over by Ryan Lee West's 2015 offering, 'Howl' – it ramped up his dance-drone to a whole new level – so our expectations of 'Persona' were super high. He's laughed in the face of those expectations though and pulled an absolute masterpiece out of the bag. As we've said before, Rival Consoles for us is like the sweet spot between Jon Hopkins' rugged but colourful techno, Blanck Mass's minimal/maximal dystopian constructs and Tim Hecker's sombre, distorted melodies.

"The title 'Persona' was inspired by Ingmar Bergman's film of the same name, specifically a shot in the opening credits of a child reaching out to touch a woman's face on a screen, which is shifting between one face and another. This powerful image struck Ryan and it inspired the album's main theme — an exploration of the persona, the difference between how we see ourselves and how others see us, the spaces in between; between states, people, light and dark, the inner persona and the outer persona."

Each of these compositions is a mini-epic in its own right. The heavy and emotional soundscapes are augmented by Ryan's exploration of dynamic production, which combines analogue-heavy synthesisers and acoustic and electric instruments with a shoegaze-level obsession with effect pedals. The weight of these pieces could all too easily be suffocating, yet the success and staying power of this record lies in the fact that it remains remarkably uplifting, buoyant and optimistic. Brilliantly complex but not to the detriment of the tune – it never becomes exhausting or onerous.

Launching with the deconstructed movements of 'Unfolding', it's difficult to imagine we're going to get anything more powerful or more mesmerising than this. Wrong. So very wrong. From here we're propelled into the devastating detonations of the title track, lured into the menacing rumblings of 'Memory Arc', released into the thunderous drums of 'Phantom Grip' and then brought down with the more restrained ambience of 'Be Kind' (which would sit well alongside label-mate Nils Frahm's output), 'Dreamer's Wake' and 'Rest'. In between we have 'Untravel' whose undulating sonics evoke images of a dejected Jean-Michel Jarre. 'Hidden' was apparently inspired by seeing Slowdive live and it builds from whispers to walls of disciplined noise. Finally, 'Fragment' plays us out – a short, reflective piece to round out our hour long trip.

By liberally exploring "songwriting with an electronic palette of sounds", Ryan Lee West has totally outclassed his peers. Techno-gaze is the future.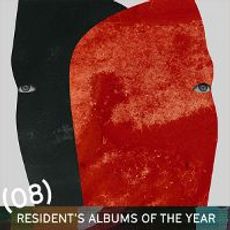 Tracklist
Unfolding
Persona
Memory Arc
Phantom Grip
Be Kind
I Think So
Sun's Abandon
Dreamer's Wake
Untravel
Rest
Hidden
Fragment