tim hecker
Mirages (2018 reissue)
kranky
---
his majestic 2004 album confidently marries rough and smooth textures, giving context to his melodies and a biting heft running throughout.
"the keyboard parts on 'Mirages' are prettier, and the overall mood is more contemplative, but there's a deep pit of melancholy at the centre of the record, a mood with a strongly cumulative effect." — Pitchfork. "The opener, 'Acephale,' first erupts into a teeth-gnashing guitar solo before nodding off into an absinthe stupor, while the highlights, 'Neither More or Less' and 'Celestina' are both brooding stroboscope soundtracks." —XLR8R.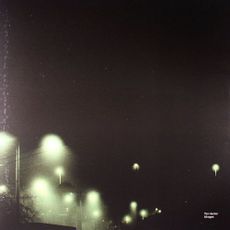 Tracklist
Acéphale
Neither More Nor Less
Aerial Silver
Celestina
Counter Attack
The Truth Of Accountants
Aerial Light-Pollution Orange
Non Mollare
Kaito
Balkanize-You
Incurably Optimistic!