other titles...
See also...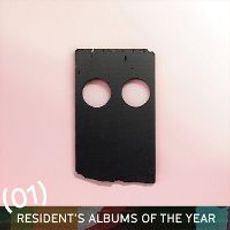 Quorum
Dancing And Blood
Fly
Tempest
Always Up
Always Trying To Work It Out
The Son, The Sun
Dancing And Fire
Poor Sucker
Rome (Always In The Dark)
Disarray

*** please note the signed masks have sold out ***
Low
DOUBLE NEGATIVE
SUB POP
Terrifying yet completely fearless – 12 albums in, the Minnesotan trio have crafted an overwhelming and arresting masterpiece in a catalogue already chock full of them, finally winning over even the most Low-phobic of The Residents.
Don't adjust your speakers, check your cables or blow the dust from your needle. Low fully intend to be buried below the thunderous hiss, crackle and distortion, slowly fighting their way out of the storm. The band are here to question everything we know about them. To push against. To challenge. Eventually, to break through? Or maybe to just collapse in on themselves. Producer BJ Burton (also responsible for 'One & Sixes' – our No2 Album of 2015) is on the case again and his influence is palpable.
The complexity lies not in the song structure or melody but in the production and the treatments. The balance between brutal and gentle, punishing and absorbing is what Low have built their career on but here, with Burton's guidance, they've pushed it to the extreme. With crushing electronics and feedback ridden guitar providing counterpoint to their gentler moments, they sound more vital than ever.
'Quorum''s staggering force kicks off the opening triptych of compositions that prove Low will constantly tear down the confines of their own sound, as only Nick Cave, David Bowie and Radiohead in recent times have done consistently. It's a record that should convert all non-believers. Disturbing, pounding and grainy – this is a Low struggling to find order in the chaos around them and there's no concession, no relief, no apology. None needed. We're right there with them. Bleeding straight into the thumping muscle of 'Dancing And Blood', which swells to breaking point and then at 3:40mins, drops us down to a protracted drone-chant, we're offered respite before being released into the album's most shattering piece, 'Fly'. It's proper lump in the throat stuff this one – a real choker.
Both 'Fly' and later, 'Dancing With Fire', operate on the same sonic planes as Radiohead's 'A Moon Shaped Pool' – the jazzy inflections and the vast space between the layers made to feel intimate and enveloping, are analogous. 'Tempest''s heft takes us where Justin Vernon easily could have steered Bon Iver after their 2nd album – dense, abrasive melody. 'Always Up' emerges into the light ('I believe, I believe, I believe' chants Mimi), transporting us to a more familiar Low – melancholy, slow – most immediately recalling Nick Cave's 'Skeleton Tree'. 'Always Trying To Work It Out' also mines the Low of old but Burton's production ensures it becomes heavy, distorted and granular before long. 'The Son, The Sun' takes us back to their Kranky days, mastering musical traits we'd more usually associate with ex-labelmates Tim Hecker, Stars Of The Lid and Grouper. 'Poor Sucker' gives Mogwai's soundtrack work a run for its money in the use of the repeated piano motif and Steve Reich-esque repetition is also a key factor in the raspy closer 'Disarray'.
'Double Negative' is not a set of individual tracks. It's a perfectly sequenced, continuous work of art that demands to be listened to as a whole. A prog-noise tour de force. Devastating, oppressive and claustrophobic - yet equally exquisite, spacious and heartbreaking. There's a constant rhythmic heartbeat pulsing throughout – carrying lifeblood through our veins. Keeping us alive…stirred…awakened.
This isn't just our Album Of The Year because it's a Low record. It's because this uncompromising band have slowly built their hand with every album and they've just laid down their royal flush. It's a game changer. No question.
""Illuminat[es] their ongoing investigation of beauty, spirituality and decay" Album Of The Year - Uncut

"burying melodies, obscuring lyrics, mutating instruments under electronic treatments…it sounds as though the group are literally trying to convey the sound of the sky falling" – The Wire