Smashing Pumpkins
SHINY AND OH SO BRIGHT, VOL. 1 / LP: NO PAST. NO FUTURE. NO SUN.
Napalm Records
---
a newly reformed line-up of the band's founding fathers sees them deliver another delectable series of melodies that prove they've lost nothing of their creative & performative vitality since they last made sweet music together.
After the group's original line-up disbanded in 2000, Singer/guitarist Billy Corgan reformed the band in 2005, enlisting various collaborators for 'Zeitgeist', 'Teargarden' by 'Kaleidyscope', 'Oceania', & 'Monuments to an Elegy'. This album's lead single - 'Solara' - was the first song in over 18 years to feature founding members Billy Corgan, James Iha, & Jimmy Chamberlin, alongside long-time guitarist Jeff Schroeder. Recorded at Shangri La Studios with legendary producer Rick Rubin, all the elements were in place to create a come-back album classic. "Billy Corgan, James Iha, & Jimmy Chamberlin find balance together nearly 20 years later" - album of the week – consequence of sound.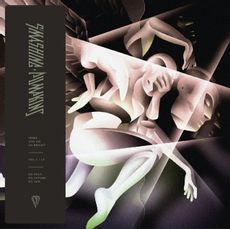 Tracklist
Knights Of Malta
Silvery Sometimes (Ghosts)
Travels
Solara
Alienation
Marchin' On
With Sympathy
Seek And You Shall Destroy