other titles...
See also...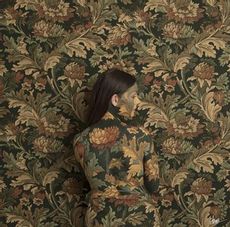 She's a Nightmare
The Third Degree
A Kiss from the Devil
Gibberish
The Tarantella
Take the Wheel
Touch
Glimmer
You're a Trick
Twisting the Aces
Harmless
Honeyblood
IN PLAIN SIGHT
Marathon
on album number 3, honeyblood has become the solo moniker of remaining member, stina Tweeddale, and this has resulted in the most creatively free-ranging work of songwriting to emerge from the project yet.
Album Three is as sonically gung-ho as peak era Garbage, or the modern day likes of St Vincent; big, bold, songwriting no longer content to be tied to one limited genre. In Honeyblood, Stina has boldly tackled the next chapter of her journey alone, and in the shifting sands she's found new textures and possibilities. Fans of cherry glazer, the big moon, dream wife and our girl will love this. "It's not clear why, on the release of her third album, Stina Tweeddale's Honeyblood hasn't garnered the same level of recognition as plenty of outfits hovering around the same punk/rock/indie intersection" – line of best fit.