other titles...
See also...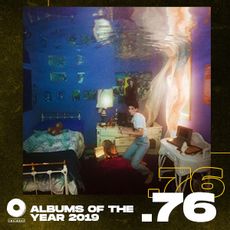 A Lot's Gonna Change
Andromeda
Everyday
Something to Believe
Titanic Rising
Movies
Mirror Forever
Wild Time
Picture Me Better
Nearer to Thee
Weyes Blood
Titanic Rising
SUB POP
an album of deep reflection and immeasurable beauty, natalie mering's fluid songwriting and heavenly vocals inhabit irresistibly dreamy waves of spirit-touching melody.
Through her 4th album, she's designed her own universe to soulfully navigate life's mysteries. The Weyes Blood frontwoman grew up singing in gospel and madrigal choirs. Listen closely and you'll also hear the jazz of Hoagy Carmichael mingle with the artful mysticism of Alejandro Jodorowsky and the monomyth of scholar Joseph Campbell and there's no way this won't stir deep feelings in the hearts of father john misty and carole king fans. "like Julia holter's 'have you in my wilderness', 'titanic rising' is the sound of an intractably experimental writer exploring and inhabiting "conventional song structures, and the results are tremendous" 5/5 – mojo. "an extraordinary exercise in baroque postmodernism" 9/10 – album of the month – uncut.