NEW ORDER
∑(No,12k,Lg,17Mif) New Order + Liam Gillick: So it goes..
Mute
---
this is the perfect document of 5 magical nights in which new order deconstructed, rethought and rebuilt a wealth of material from throughout their career: familiar and obscure, old and new.
recorded in June 2017, the set features tracks such as 'Disorder', from Joy Divisions Unknown Pleasures and not played live for 30 years, up to 2015's Plastic' from New Order's 'Music Complete', This special series of intimate shows took over Stage 1 of Manchester's iconic Old Granada Studios for five nights in June 2017. the live show was performed by the band with a 12-strong synthesiser ensemble from the Royal Northern College of Music. "There are intensely emotional scenes as New Order revisit their back catalogue on a grand scale, airing songs not heard for 30 years plus rapturously received tributes to the band's fated predecessor, Joy Division" 5/5 – Guardian.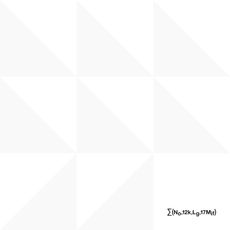 Tracklist
Times Change (Live at MIF)
Who's Joe (Live at MIF)
Dream Attack (Live at MIF)
Disorder (Live at MIF)
Ultraviolence (Live at MIF)
In A Lonely Place (Live at MIF)
All Day Long (Live at MIF)
Shellshock (Live at MIF)
Guilt Is A Useless Emotion (Live at MIF)
Subculture (Live at MIF)
Bizarre Love Triangle (Live at MIF)
Vanishing Point (Live at MIF)
Plastic (Live at MIF)
Your Silent Face (Live at MIF)
Decades (Live at MIF)
Elegia (Live at MIF)
Heart & Soul (Live at MIF)
Behind Closed Doors (Live at MIF)