other titles...
See also...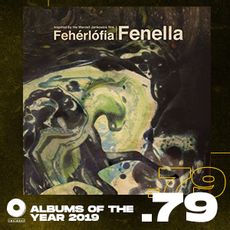 Slow Swoop
Three Heads Rising
Bright Curse
Occurring in Waves
Triangular Journey
The Seed
Pendulum
Shard of Glass
Truly Seduced
The Spectacle
Battle
Echo Chamber of Your Heart
Strength in Air
Rotation Wells
Gilded Griffin
Transfiguration into One
Rock Creature
fenella (jane weaver)
fenella
FIRE
clouds of spectral synth catatonia enshroud this darkly glittering album from the always brilliant jane weaver, showcasing the limitless scope of her creative vision more so than any of its predecessors; it's a musical marvel.
the musical polymath's latest project takes the form of this reimagined soundtrack to Marcell Jankovics' cult animation 'Fehérlófia'. Released in 1981, 'Fehérlófia' is a remarkable work based in ancient folklore with a narrative culled from mythical tales of the Scythans, Huns & Avars. Weaver's richly emotional & psychedelic music offers a perfect contemporary dialogue with Jankovics' astonishing visual aesthetic. A mixture of ambient textures, menacing drones & spine-tingling vocals combine to create a lavish soundscape saturated with hypnotic moods & cinematic atmosphere. "fenella create & sustain such an imaginatively strange mood that you'll want to track down a copy of the obscure source material" – uncut.