Algiers
There Is No Year
Matador
---
The gospel/post-punk power quartet (& our previous Album Of The Year awardees) return with a predictably exceptional third outing that sculpts a sinewy exhibition of industrial rhythm & blues monuments.
'There is No Year' solidifies and expands upon the doom-laden soul of their foundation, toward an even more epic, genre-reformatting sound, one somehow suspended in the amber of "a different era," as described by guitarist Lee Tesche. "algiers' roiling noise is both heavy and timely […] its towering anthems and sinewy grooves indicate a band hungry for the wide-open spaces" 4/5 – mojo.

Kevin says: "I love the energy on this record. The subject matter takes you to other times & places & feels strangely prophetic at times. Despite the title, it's very much an album for this year".

Ian says: 'Hyped for their show at Chalk - one of the best live bands around at the moment and they have been getting better and better with every album!'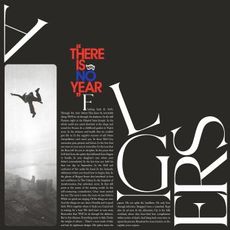 Tracklist
There Is No Year
Disposession
Hour Of the Furnaces
Losing Is Ours
Unoccupied
Chaka
Wait For the Sound
Repeating Night
We Can't Be Found
Nothing Bloomed
DINKED 7"
Void
Can The Sub_Bass Speak?
Flexi 7"
Void
dinked edition