other titles...
See also...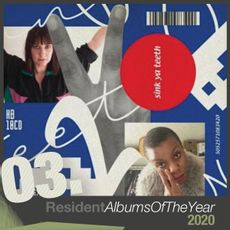 Sweetness
Somewhere Else
The Hot House
Stella
Breathe
The Rapture
Shut Down
The Vaccine
On The One
Blue Room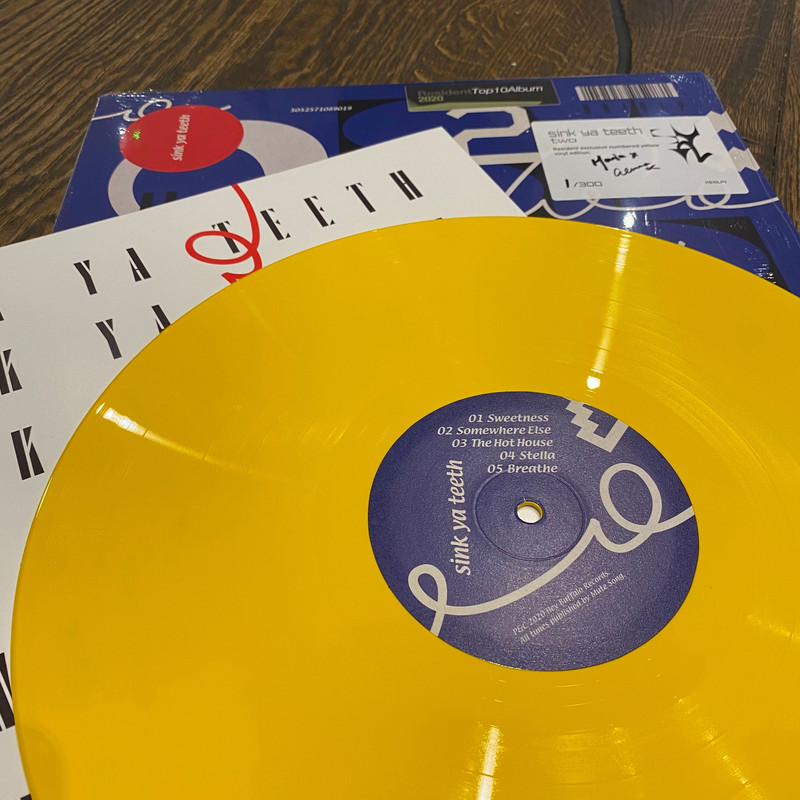 SINK YA TEETH
TWO
hey buffalo
For drinking - For dancing - For running - For smiling - For breaking yourself out of that headspace you don't want to be in.
Their industrial post-punk disco-pop swings between mellifluous menace and deadpan indifference and ultimately is screams out to be played excessively loud in a sweaty basement club filled with your fave people. In the absence of such an opportunity, crank it up in your living room & lose yourself in the glorious gloom-groove.

The band features ex-Girl In a Thunderbolt Maria Uzor and ex-KaitO Gemma Cullingford who write, record and produce all of their music themselves. The Norwich duo's debut was a record that didn't make its full impact upon release but it was one we retrospectively reappraised (and felt a tad embarrassed that we'd overlooked). We weren't about to make the same mistake with 'Two' and whacked it straight on the basement stereo as soon as we got our hands on a copy. It proved to be instantly addictive with a flurry of Residents (official collective noun) calling out "what's on the stereo" as they were drawn to the beats. It came out the same week as Juniore's album which resulted in a horrible Album Of The Week duel between the 2. They just couldn't play nice and share.

Littered with rubbery staccato bass-lines that the likes of ESG and Liquid Liquid so deftly employ, 'Two' is minimal, danceable, playful and edgy all at once, strutting between Chicago deep house, 70s post-punk, euphoric disco and metronomic funk. They are effortlessly cool and if you have ever seen them live, you'll know that they really know how to get the party started (and keep it going too).

They reference many of the same artists that clearly inspire Working Men's Club (New Order, Factory Floor, A Certain Ratio) but thrown into a mixer on a completely different setting, the resulting frenetic energy is affiliated yet divergent.

This pair summon a fresh and weird pop that is not only compelling for the feet to react to but also stirs all the receptors in the brain that make you want to delve further into its expansive sound.
---
"This album is good. Really good. Awesome in fact" - Electronic Sound