BLACK PUMAS
Black Pumas (Deluxe)
ATO
---
their funktastic debut is A swelling storm of psych-tipped soul from the Grupo Fantasma main man, Adrian Quesada, and the deluxe bonus cd featuring a live set of three album tracks plus a splendid beatles cover is out of this world.
Produced by Quesada in his home studio and coloured by Eric Burton's dark imagery and haunting vocals, the album is equally indebted to East Coast hip-hop as it is to classic funk and soul, resulting in a project that is of the moment rather than retro. "Quesada's Norman Whitfield-via-Dap-Kings grooves are impeccably matched with Burton's voice" 7/10 – Uncut.
Seb says: When this first came out in the summer it was absolutely banging to hear, sounded great in the shop and they should have won the bloody Grammy!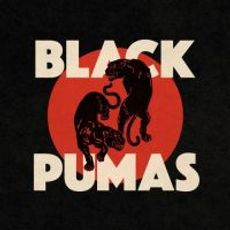 Tracklist
Black Pumas
Black Moon Rising
Colors
Know You Better
Fire
OCT 33
Stay Gold
Old Man
Confines
Touch The Sky
Sweet Conversation
Bonus CD - Recorded Live at Arlyn Studios – Austin, TX
Black Moon Rising
Colors
Fire
Eleanor Rigby