U.S. Girls
HEAVY LIGHT
4ad
---
A writhing inquest into the melancholic flavour of hindsight, both personal & cultural that takes its cues from the likes of The Ronettes, Jenny Hval, Phil Spector, & a smattering of Motown.
While Meghan Remy has been widely acclaimed for a panoply of closely observed character studies, on "Heavy Light" she turns inward, recounting personal narratives to create a deeply introspective about-face. Here we find Remy casting herself as the lead voice among a harmonious multitude, the singers of which lend not only their voices, but also share reflections on childhood experiences that are collaged into moving spoken word interludes throughout the album. "Investing pop with such potent subtext has long been the U.S. Girls project; thanks to its exquisite craft, and Remy's feel for her characters, that project finds its finest expression yet in "Heavy Light" 4/5 - Mojo

Kurtis says: "More subdued, more restrained but certainly more beautiful. Replacing anger for empathy & creating a pop masterclass in the process."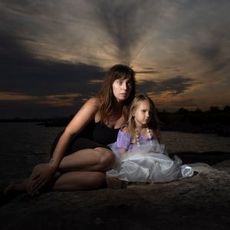 Tracklist
4 American Dollars
Overtime
IOU
Advice To Teenage Self
State House (It's A Man's World)
Born To Lose
And Yet It Moves / Y Se Mueve
The Most Hurtful Thing
Denise, Don't Wait
Woodstock '99
The Color Of Your Childhood Bedroom
The Quiver To The Bomb
Red Ford Radio