Wilma Archer
A Western Circular
Weird World
---
Archer's intricate weaving of buoyant strings with r'n'b, jazz, hip-hop & pop have come together into a tautly eclectic album.
Within 'A Western Circular' lies an exciting and varied crew of guest artists including MF DOOM, Samuel T. Herring (Future Islands), Sudan Archives, and Laura Groves, all contributing vocals to his rich, dexterous compositions. On the record, Archer has uncovered new depths and forged an invigorating singular sound - supple and multi-layered, honouring his acoustic heritage and influence, while building a sonic universe that commands contemporary references to everything from Frank Zappa to Yasuaki Shimuzu, Robert Wyatt to Arthur Russell. "a project which is as ambitious and far-reaching as the soundscapes Wilma Archer creates" 8/10 – loud & quiet.

Benji says: "The musical diversity that's seamlessly layered together across the album's entirety is an utterly huge talent in itself. Then when you're bringing names like MF DOOM, Samuel T. Herring of Future Islands, Sudan Archives & Laura Groves to the equation, you've got to be asking yourself 'either something's not right here or this is going to sound phenomenal'...& it just does".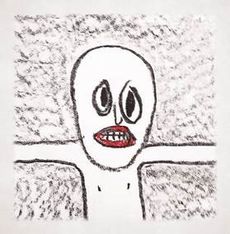 Tracklist
Western Circular
Scarecrow
Last Sniff with MF DOOM
Killing Crab
The Boon with Samuel T. Herring
Cheater with Sudan Archives
Cures & Wounds
Decades with Samuel T. Herring & Laura Groves
Ugly Feelings (Again)
Worse Off West