Stephen Malkmus
Traditional Techniques
domino
---
drawing from a whole new musical palette - including a variety of Afghani instruments – malkmus has hit on an invigorating concoction of spiritual folk hallucinations.
his third solo LP without the Jicks (or Pavement), is new phase folk music for new phase folks, with Malkmus as attuned as ever to the rhythms of the ever-evolving lingual slipstream. The resulting record is expansive and thrilling. Alongside gorgeous folk music, there are also occasional bursts of flute-laced swagger, straight-up commune rock ("Xian Man"), and mind-bending fuzz. It's packed with handmade arrangements, modern folklore, and 10 songs written and performed in his singular voice. The idea escalated within a matter of weeks into a full set of songs, and shortly thereafter into a realised and fully committed album. "beguiling folk-edged explorations; matt Sweeney guests" 9/10 – uncut.
Benji says: Malkmus (with the help of various friends) has grown together a record that speaks many voices of the global folk worlds & beyond, whilst the signature Malkmus musical concept lies prominent throughout.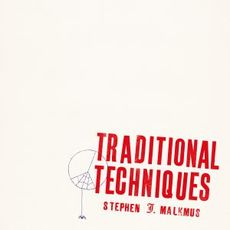 Tracklist
ACC Kirtan
Xian Man
The Greatest Own in Legal History
Cash Up
Shadowbanned
What Kind of Person
Flowin' Robes
Brainwashed
Signal Western
Amberjack