Los Campesinos!
Romance Is Boring (2020 reissue)
Wichita Recordings
---
Remastered reissue of 'Romance Is Boring', the classic third album by Los Campesinos!, to mark the 10th Anniversary of its original release.
A pivotal moment in the evolution of Los Campesinos! - both more ambitious and more assured than the two albums that preceded it - this is the work of a band truly hitting their stride as songwriters. Musically the band expanded their already impressive sonic palette further on this album to incorporate orchestration from composer Jherek Bischoff and brass instrumentation, along with guest vocals from Jamie Stewart (Xiu Xiu) and Zac Pennington (Parenthetical Girls). Lyrically, too, this album is a leap forward, with Gareth honing his skills as a storyteller and turning his focus outwards where the previous albums were more biographical in their subject matter.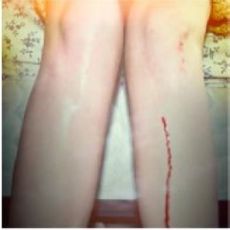 Tracklist
In Media Res
These Are Listed Buildings
Romance Is Boring
We've Got Your Back (Documented Minor Emotional Breakdown #2)
Plan A
200-102
Straight In At 101
Who Fell Asleep In
I Warned You: Do Not Make An Enemy Of Me
Heart Swells/100-1
I Just Sighed. I Just Sighed, Just So You Know
A Heat Rash In The Shape Of The Show Me State; or, Letters From Me To Charlotte
The Sea Is A Good Place To Think Of The Future
This Is A Flag. There Is No Wind
Coda: A Burn Scar In The Shape Of The Sooner State
Too Many Flesh Suppers (UNLISTED)