MODERN STUDIES
The Weight of the Sun
fire records
---
we're becoming dangerously besotted with this visionary creative force, whose experimental twist on atmospheric folk-rock is a sound to behold.

The third album from the Scottish kosmiche quartet is a glorious compendium of haunted disco hallelujahs, mercurial krautrock chorales, cosmic pop adagios and euphoric, resilient, anthems. 'The Weight of the Sun' sees principal songwriters Emily Scott and Rob St John further their warm, esoteric field studies with Pete Harvey and Joe Smillie, as previously reconnoitred on 'Swell To Great' (2016) and 'Welcome Strangers' (2018). "The exact point where Fairport Convention meet Jim O'Rourke at a remote Scottish railway station" - Tim Burgess, "Melancholic magic… recalls Johnny Marr's hazier reveries and the febrile, electrified folk of Polly Harvey's 'Let England Shake'" - UNCUT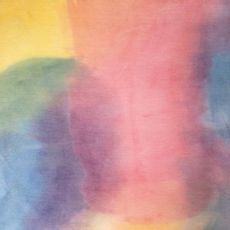 Tracklist
Photograph
Run for Cover
Heavy Water
She
Corridors
Signs of Use
Brother
The Blue of Distance
Back to the City
Jacqueline
Spaces
Shape of Light
fire bonus sampler "baptism of fire"
2021 Preview
1. Rats On Rafts - Tokyo Music Experience. Taken from their new album 'Excerpts From Chapter 3: The Mind Runs A Net Of Rabbit Paths', out on January 29th 2021
2. Jane Weaver - Revolution Of Super Visions. Taken from her new album 'Flock', out on March 5th 2021
3. Virginia Wing – I'm Holding Out For Something. Taken from their new album 'private LIFE', out on February 2nd 2021
2020 Revue
4. Faten Kanaan - Patagonia Motet 1: Lago. Taken from her latest album 'A Mythology Of Circles', out now
5. Dead Famous People - Dead Bird's Eye. Taken from their latest album 'Harry', out now
6. The Black Lips – Locust. Taken from their latest album 'Sing In A World That's Falling Apart', out now
7. RVG - Little Sharky & The White Pointer Sisters. Taken from their latest album 'Feral', out now
8. Throwing Muses – Bywater. Taken from their latest album 'Sun Racket', out now
9. Islet – Caterpillar. Taken from their latest album 'Eyelet', out now
10. Pictish Trail - Lead Balloon. Taken from their latest album 'Thumb Worl', out now
11. Brigid Mae Power - Head Above The Water. Taken from her latest album 'Head Above The Water', out now
12. Josephine Foster - The Wheel Of Fortune. Taken from her latest album 'No Harm Done', out now
13. Modern Studies – Jacqueline. Taken from their latest album 'The Weight Of The Sun', out now
14. Tobin Sprout - Breaking Down. Taken from his latest album 'Empty Horses', out now
15. Half Japanese - Wondrous Wonder. Taken from their new album 'Crazy Hearts', out on December 4th 2020
Exclusive
16. Brigid Mae Power - Leavin' On Your Mind
17. Modern Studies – The Failing Light
18. Islet - Geese (Gwenno Remix). Remix from their highly praised album, 'Eyelet'
dinked edition - 43