Green-House
Six Songs for Invisible Gardens
leaving records
---
First released as a limited cassette and now available on vinyl in uncoated matte jacket designed by Michael Flanagan.
For fans of Japanese ambient, environmental and new age, privately-pressed American new age from the 1980s, Brian Eno's Ambient works. This release was written with the intention of transforming the listening environment and augmenting domestic space. The music is designed as a communication with both plants and the people who care for them.

James Canham says: "This environmental music has been a wonderful salve whenever things have felt a bit too much. New Age is no longer frowned upon thankfully, so beautiful music like this can blossom. Essential listening for fans of Mort Garson & Kankyo Ongaku in my eyes."

Mark says: "The perfect nature focused ambient experience, that sits right at home next to Mort Garson's 'Plantasia' – give yourself & the environment around you some audible goodness & hit the repeat button for a full stress detox".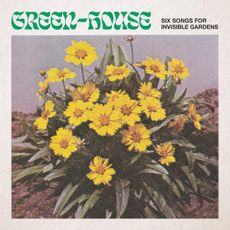 Tracklist
Peperomia Seedling
Sansevieria
Parlor Palm
Perennial Bloom
Soft Meadow
Xylem