Jason Molina
Eight Gates
Secretly Canadian
---
the last collection of solo studio recordings Molina made before his passing in 2013, this posthumous album further exhibits his wounding vocal transparency and poetic lyricism.
Recorded during the period of 2006-2007 when he moved to london, some of the songs ("Whispered Away," "Thistle Blue") are fully-realised — dark, moody textures that call 'The Lioness' to mind. Others lay in a more unfinished state, acoustic takes evoking Molina's 'Let Me Go Let Me Go Let Me Go', and still tethered to his humorous studio banter. You remember how young Molina was, and how weighty this art was for such a young man. "a small glimpse of the bare bones, the craft and hard work that lies behind the artistry and heartbreak. And for that reason, it is an important document as well as a beautiful one" - folk radio.
Kurtis says: I always thought that Molina was the spiritual successor to Gram Parsons and Townes, and this album does nothing to dispel that theory. Every song is a gut punch that leaves you feeling dazed. He truly was an artist and he is still very much missed. RIP JM.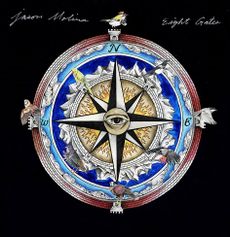 Tracklist
Whisper Away
Shadow Answers the Wall
The Mission's End
Old Worry
She Says
Fire on the Rail
Be Told the Truth
Thistle Blue
The Crossroad + The Emptiness