SPOON
KILL THE MOONLIGHT (2020 reissue)
Matador
---
*** we have a limited number of slipmats to give away to the first few customers who preorder the album on any format, we'll send it with your order! ***
Kill The Moonlight, Spoon's fourth studio album originally released in 2002 and featuring the hit single 'The Way We Get By'. Newly recut from the original masters Kill The Moonlight is released as part of the Slay On Cue series, which will see the reissue of the band's first eight records in original editions - Telephono (1996), Soft Effects EP (1996), A Series Of Sneaks (1998), Girls Can Tell (2001), Kill The Moonlight (2002), Gimme Fiction (2005), Ga Ga Ga Ga Ga (2007) and Transference (2010). "Some of these albums haven't been available on vinyl or CD in years, and in some places they never actually came out," says frontman Britt Daniel.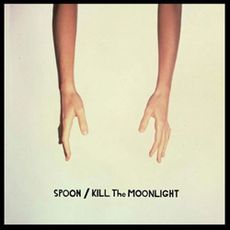 Small Stakes
The Way We Get By
Something To Look Forward To
Stay Don't Go
Jonathan Fisk
Paper Tiger
Someone Something
Don't Let It Get You Down
All The Pretty Girls Go To The City
You Gotta Feel It
Back To The Life
Vittorio E.