The Wolfgang Press
Unremembered, Remembered (rsd 20)
4ad
---
This one will be a real surprise for both Wolfgang Press and 4AD fans.
Featuring 7 never before heard tracks, 'Unremembered, Remembered' is essentially the final album from The Wolfgang Press that never was. Having exhumed the tracks, the band have mastered their final studio sessions at Abbey Road and they sound magnificent. Art for this release has been done by long-time 4AD collaborator Chris Bigg. 800 for UK & Ireland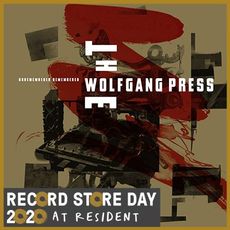 Tracklist
You Say You Love Me
God, Let It Shine On
My Mother Told Me
Black Hole Star
Liar
Miss H.I.V.