Orville Peck
show pony
columbia
---
Crowned by a sure-fire hit collaboration with fellow Canadian country compatriot Shania twain, this little ep packs a wallop, as the baritone crooner further cements his iconic, trailblazing sound.
"He is a true, wonderful artist that seems – on this evidence – to be on a one-man mission to take country out farther into the wilderness than it's ever been. Make sure you're along for the ride" 8/10 – line of best fit.
Josh says "Six great songs to see 2020 out. Including a Bobbie Gentry cover and a diet with Shania Twain. Bring on album two!"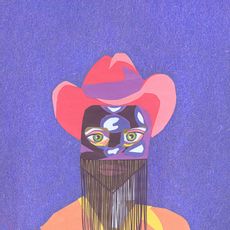 Tracklist
Summertime
No Glory in the West
Drive Me, Crazy
Kids
Legends Never Die (with Shania Twain)
Fancy