big joanie / charmpit
The Kluster Rooms Sessions
kill rock stars
---
Big Joanie - This is the first demo version of Cut Your Hair we recorded.
At this time we were thinking about potentially recording an album but weren't sure what to do. Thanks to Chris for giving us the time and space to consider our music in preparation for recording our debut album.

Charmpit - Our bassist attended one workshop and then helped record Bad Attitude xoxo Without people looking at their individual and collective resources, and then inviting others to share in them, CHARMPIT would not have existed and thrived. Viva anarchism & solidarity forever, folx!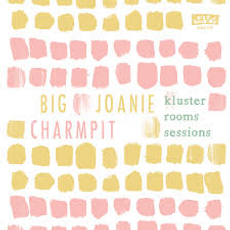 Tracklist
Big Joanie : Cut Your Hair (Kluster Rooms Sessions)
Charmpit : Bad Attitude (Kluster Rooms Sessions)