ARCHIVE
LONDINIUM (2021 reissue)
music on vinyl
---
in 1994 the South London collective Archive was formed by Darius Keeler and Danny Griffiths together with female singer Roya Arab and young rapper Rosko John.
Unfortunately, a few months later, they broke up, however Darius and Danny regrouped and continued releasing more Archive albums. Their 1996 debut album Londinium features a very strong mix of trip-hop, electronica, string arrangements, and female vocals from Roya Arab. Rosko John's tough-spoken words are very similar to Tricky, Future Sound Of London and Massive Attack. The original 1996 issue only came out as a limited edition advance release, and has steadily built in reputation as a rare and expensive record to get a hold of. Fun fact: the song "Londinium" was featured on the Playstation 1 demo-disc and the music video was directed by Matt Cook. This 25th Anniversary Edition of Londinium by Archive features the singles "So Few Words", "Londinium" and more. It is packed in a gatefold sleeve, and includes a 4-page booklet with song lyrics and credits.


The album contains a hidden track, which begins about 39 seconds after the end of "Last Five"; it runs 1:24, while the actual song "Last Five" runs 3:47.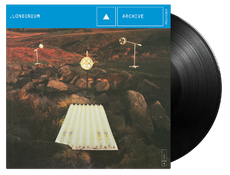 Old Artist
All Time
So Few Words
Headspace
Darkroom
Londinium
Man-Made
Nothing Else
Skyscraper
Parvaneh (Butterfly)
Beautiful World
Organ Song
Last Five