other titles...
See also...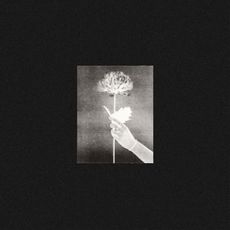 Intro - (02:25)
Night Drive - (04:57)
Daylight - (03:45)
Stars - (03:35)
Tried to Call - (04:26)
Help Me Help Myself - (04:43)
Day By Day - (06:07)
Different Time, Different Place - (04:16)
Portra - (04:03)
Nightfall - (03:23)

dinked 98

- white vinyl *

- bonus white 7" (2 non-album tracks) *

- 14 page booklet/zine *

- hand numbered *

- fold-out sleeve

- Limited pressing of 600


* exclusive to Dinked Edition
White Flowers
day by day
tough love
After a string of limited 12" EPs got us all hyped, the duo's debut album was a much anticipated arrival for us Residents and from the beautifully grainy self-designed artwork to the stunning sonic textures, 'Day By Day' delivers on every level.
This engrossing cocktail of wall-of-noise guitars, hauntological atmospheres and pulsing drones has served us well. Drawing from the likes of Slowdive, My Bloody Valentine & The Cocteau Twins, they harness an era they missed by decades. Swimming throughout the gossamer shimmers of guitars, we have the feathery vocals of Katie Drew, who treats us to a transfixing series of shadowy pop melodies. Fans backing bdrmm's debut last year will feel elated for a new favourite band.
The duo's undulating, raw dream-pop has us totally captivated with its engrossing cocktail of wall-of-noise guitars, hauntological atmospheres & pulsing drones. For songwriting duo Joey Cobb and Katie Drew of White Flowers, one of the most exciting young bands in the UK right now, it was only on leaving London to return to their native Preston that the dark-hued dreampop of their debut album, Day By Day, began to crystalize. "There's something uniquely bleak about the North," says Joey, speaking from the abandoned textile mill that White Flowers call home, "but in that bleakness there's a certain beauty." The pair had left Preston for London to study at art college, and it was there that they first began to explore the nascent psych scene bubbling under in the few remaining arts-orientated spaces in the east of the city. It soon inspired them to begin work on music of their own. "We didn't want to be a psych band," explains Katie, "but discovering that music gave us both energy and focus. We've spent so many years developing these songs, because I think it was important we waited until White Flowers became its own defined thing." The pair found that by using equipment they barely understood, they produced their most innovative work. Beginning on GarageBand, they crafted loops that turned into songs, and by the time they'd worked out how to use it, they'd graduated to a drum machine. Now very much in control, and with a clear and determined focus, the pair began producing music that, whilst leaning into the North's post-punk past, possessed a vision and depth informed by their own post-industrial Preston experiences. Creating all of their artwork, visuals and overall aesthetic, they began building a world that stretched beyond the music alone – in an unusual circular fashion, this auteurist-like approach became a way of translating their environment and experiences into a form of escapism from the very place that inspired them. "We've always taken care to control every aspect of the White Flowers 'world', and because we've developed this over time, it feels to us like there's a separate realm for White Flowers music to exist in," observes Joey. "More than anything, the isolation that a place like Preston provides means that what we do is very much its own, separate thing". That 'thing' is the sound of the North at night; the unglamorous North, caught in the hinterlands that divide the main cities, a monochrome psychedelia formed in Preston and the imposing Lancashire hills that envelop them. As if always waiting there for them, in returning to their roots, White Flowers found themselves. Nonetheless, it was shortly before leaving London that another creative breakthrough occurred. While performing a small show as a support act, a fan in the audience, impressed by the wall of noise that would frequently extend for minutes at the end of tracks, suggested they work with a like-minded friend. Within weeks, the pair were recording at the Manchester studio of Jez Williams, erstwhile member of Doves. Williams and Manchester immediately made sense, and it's that industrial gothic that White Flowers were able to tap into as they built the album during on-off sessions across two years – sometimes leaving the studio for a couple of months to work on ideas, other times crafting the minutiae of details across all-night studio sessions. The access to flexible studio time was telling, and the band were able to develop an aesthetic that, whilst indebted to the various sounds that defined their youth, also leaned heavily into Kevin Shields' droning wall of noise guitars, the palimpsestic hauntology of early Burial, and the ghost box sampleadelia of Boards of Canada. "We like the more alien sounds" explains Joey, "where the focus is on creating atmosphere." This is perhaps most obvious on the album title track, one of the more sonically enticing tracks on the record with its pulsing drone and Portishead-esque rhythm, or even 'Night Drive', a live favourite that the pair take pride in building into a monstrous wall of sound. 'Daylight' pushes forward with a prettiness matched by Katie's oblique, near-glossolalia vocal. "We don't like it when things are clean or overproduced" explains Katie, "and there's something interesting in the instinctive nature of the first thing you sing, because you don't really know what you're singing until it comes out and it makes sense." That psychographic-style process to writing informs a collection of songs that are at once both intuitive and fully-formed. The oldest song on the record, 'Help Me Help Myself', bears witness to this approach. Perhaps their most direct and perfect 'pop' song to date, it suggests these songs were always there within, just waiting to be divined. "We'd just started using drum machines and there's something of a naïve quality to it," explains Katie, though its naivety has now been augmented by Jez Williams' impossibly diaphanous production. The constant upheaval of, well, everything has fed directly into Day By Day. "The songs on the album were written from when we were teenagers up to our early 20s, so it's come of age in this weird apocalyptic time," says Katie. "Everything's surrounded by uncertainty" notes Joey, "but it isn't all doom and gloom, there are positives, rules are out the window and you can do what you want. There's some hope in there." RIYL: Beach House, Cocteau Twins, Cigarettes After Sex, Slowdive