yetti
ii
spinal chord / drone rock
---
'II" is an altogether darker sonic cluster than the debut, mostly recorded in two days at Bear Bites Horse with Wayne Adams (Petbrick), and occasionally in a basement flat.
It's an unflinching ransacking of sounds ranging from Motorhead's earliest, filthiest work, to Iggy's late night synth based Berlin escapades and a sprawling Daydream Nation haze. All combine for the grand finale of 'Schwul' - a space-rock infused trip that drones and chants it's way to a near eight minutes of hallucinatory highs.
Yetti are a 4 piece heavy-psych band formed from a mutual love of The Heads, Earth & Loop. They focus on minimal compositions - recycled sabbath riffs & trance-like rhythms, that build to a foggy, self-induced sonic daze. Based in Brighton, they've racked up an impressive amount of support slots with the likes of Here Lies Man, The Cosmic Dead, Pigsx7, Dead Meadow, Endless Boogie & as part of Damo Suzuki's improv band, with EDA of The Boredoms.
Yetti released their debut vinyl album on Drone Rock Records in the Autumn of 2019. Their second vinyl album is due out on Drone Rock Records in Spring 2021.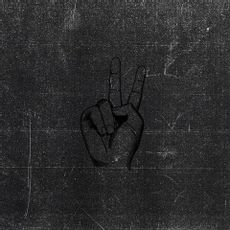 1. Holsten
2. Ranaldo
3. Sierra
4. Ohrwurm
5. Gronkulla
6. Toroloco
7. Schwul