Los Campesinos!
hello sadness (10th anniversary edition)
heart swells
---
Hark back to a time of earnest, emotional pop-rock 'n' roll – LC!'s fourth was a tour de force a decade ago & is making us wistful for an era of skinny jeans, obsessively reading blogs & messy nights out at student bars.
It's exactly 10 years to the day since this album was originally released & the band return to celebrate a decade of welcoming sorrow. Semi-ironic tragi-comedy, soaring guitar lines & huge, overwhelming swells of emotion – this is Los Campesinos! at their most Los Campesinos! Pitchfork said at the time, "The band's serrated twee is not exactly in fashion, though, and if LC! are the last men and women left holding the flag for an antiquated era of indie rock, it has only intensified their vitality." Gareth & Co. would be horrified to be considered fash-ionable - & because of its timelessness, it sounds as pertinent, urgent & affecting now, 10 years after its release. Hello Sadness is Los Campesinos! shooting for a pop album. Not pop-punk, not indie-pop – punchy, pristine pop. But as with everything in life, nothing ever quite goes to plan. The UK's First and Only Emo Band™ (see also: Your Ex-Girlfriend's Favourite Band©), started off with the best of intentions. Opener 'By Your Hand' is a horny, hilarious tragi-comedy, rife with masturbation, stallion-like thighs and a sick covered rental tuxedo. 'Songs About Your Girlfriend' is sarcastic and punchy, with lines cribbed from T.I songs and a drunken brag of a chorus. But by the title track, the bravado evaporates and from there on out, Hello Sadness might be the most gut wrenching, emotionally devastating album the group has ever produced - quite a feat considering the rest of their catalogue. Recorded back in 2011, just outside of Figueres, Catalonia, and their first with new members Kim, Jason and Rob, it's an album of break ups, body parts and football. An album that finds bandleader Gareth cracking while the band around him play more frantically, more powerfully than they ever had before. It's an album that, ten years ago, cemented Los Camp!'s position as més que un band. Hello Sadness is the album that made you a 4lyfer. The rawness and brutal honesty that spilled out felt like an invitation to join the band itself, or at least some broken hearts support group. In current times, the effort and drive the band put into furthering progressive politics, inclusivity and DIY spirit has always been mirrored by their fans, the feeling of collective effort uniting waifs and strays worldwide to create thriving scenes, collectives, venues, bands and zines. But LC! aren't about to give up the good fight, and that the reissuing of Hello Sadness comes on the band's own Heart Swells label is a reaffirmation of their commitment to being DIY till they Die. And maybe it is their pop album – John Goodmanson's production is crisp and cutting, Jason Campesinos!'s drumming adding a controlled intensity to Tom Campesinos!' luscious compositions – but nothing for Los Campesinos! will ever be that straightforward. Since its original release the band's membership has changed, beloved venues have closed, we are all far older and more jaded. But Hello Sadness still hurts. 'The Black Bird, The Dark Slope' swirls desperately, 'Every Defeat a Divorce (Three Lions)' serves as a reminder of the dust gathering thicker in the England men's football team's trophy cabinet, and we, Los Campesinos!'s 'sad eyed children', still hang on their every word.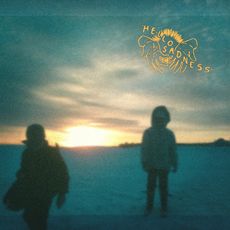 Tracklist
By Your Hand - Remastered
Songs About Your Girlfriend - Remastered
Hello Sadness - Remastered
Life Is A Long Time - Remastered
Every Defeat A Divorce (Three Lions) - Remastered
Hate For The Island - Remastered
The Black Bird, The Dark Slope - Remastered
To Tundra - Remastered
Baby I Got The Death Rattle - Remastered
Light Leaves, Dark Sees Pt. II - Remastered
Dinked edition no. 8

- Picture disc *
- Obi strip hand numbered by the band *
- A3 poster *
- Screen printed outer PVC bag *
- Limited pressing of 700 worldwide *

* exclusive to dinked edition