other titles...
See also...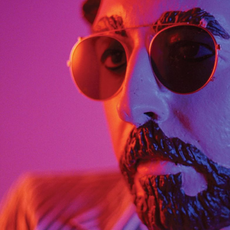 Figure Skater
All My Mountains
Reared In The West
I Was Sent Here To Love You
Afghan Hound
Spectator Sports
Beauty Contest
Going Places
It Must Be Night
People Run Towards People
Charles Watson (slow club)
YES
Moshi Moshi Records
thrust into a wealth of new territory, on this album, we swim amongst lyrics of joy, minor keys, and a direct, stripped back approach Watson had always shied away from.
"I think it's about having the confidence to be myself," he says. "The confidence to simplify things, to strip back where I would have added more, to be more direct." In addition, Watson was buoyed by the positivity directed at certain songs from Now That I'm a River - the title track, particularly. "I felt like I had been hiding for so long, behind reverb, behind certain effects and tricks, and that was a hang-up from when I was in Slow Club," he explains. "And now, I've arrived at a place of not wanting to carry my insecurities on to a record. I want to project the purest form of what I want to say. I feel like I've come so far in the space of two albums and can already see I'm not the person I was when I was writing this album, just as I'm no longer the person I was when I made the first album. This record is the start of untangling all of those feelings and stepping forward." Alongside his solo career, Charles is known for his work as one half of the band Slow Club and as a member of the garage-rock super group The Surfing Magazines.