other titles...
See also...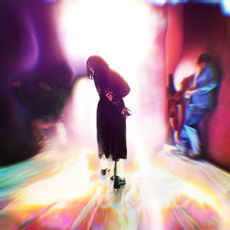 Try
Message in a Hammer
Parasite
Some Nights I Dream of Doors
Wrong for It
Sugar
My Life Can Change Today (Interlude)
New Man
All the Difference
Tinko Tinko (Don't Play Me for a Fool)
I Wish It Was Me
Wind Sailor
Obongjayar
Some Nights I Dream of Doors
SEPTEMBER RECORDINGS
The fascinating sounds of the Obongjayar (born Steven Umoh) universe first piqued our interest a few years back with the early singles & then there was the immense 'Point And Kiiiiiiil' collaboration with our queen Little Simz last year.
Steeped in soulful vocal tones which reside within a unique blend of diverse musical influences, the Nigerian-born Londoner's long-time-in-the-making debut incorporates elements of afrobeat, spoken word, soul & electronic music...& his oh so deeeeeep voice that slides between rapping, singing & spoken word. Fresh, challenging, rewarding, inventive, endearing, engaging, authentic - there's so much to explore here. Dig in.