SZUN WAVES
Earth Patterns
the leaf label
---
A marrying of the organic & the strange: spectral & widescreen – our love for these progressive, experimental, minimal jazz explorers is fully reignited!.


The third album from the improvisational trio comprised of producer / synth player Luke Abbott, saxophonist Jack Wyllie (Portico Quartet / Paradise Cinema) & drummer Laurence Pike (Triosk / PVT) is a very welcome follow up to 'New Hymn To Freedom', which featured in the Top 10 Resident Albums of the Year 2018. Where their sophomore had its face tilted up to the heavens, 'Earth Patterns' is a more grounded record &, at times, a more claustrophobic one. "The last record felt like drifting in space but I see this new record as a journey from the outer reaches of the universe down onto the earth, like a macrocosm to microcosm arc," Luke Abbott explains.

This time, additional input was offered by electronic savant James Holden, as well as producer/engineer David Pye, as Szun Waves had more time to reflect on the recordings. They also identified the perfect complementary collaborator - visual artist Dom Harwood. The band's third record sees them hitting the peak of their powers, musically & creatively.

"Szun Waves jams come as swells, with a power that is hard to dismiss"
- Pitchfork
"A gleaming universe full of wonder, possibility and galactic freedom"
- Electronic Sound

"Their unhurried, heady jams find power at the microcosmic level"
- Loud & Quiet
FOR FANS OF: Portico Quartet / Sarathy Korwar / Mammal Hands / Paradise Cinema / GoGoPenguin / Pole / Alva Noto / GAS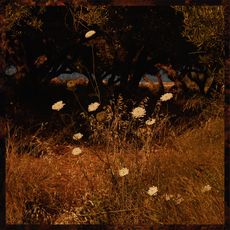 Exploding Upwards
New Universe
Garden
In The Moon House
Be A Pattern For The World
Willow Leaf Pear
Atomkerne
dinked edition 196
+ Orange with black splatter vinyl *
+ 16-page photobook by digital artist Dom Harwood *
+ Printed inner sleeve
+ Screen-printed PVC outer sleeve *
+ Individually numbered in the Fibonacci sequence *
+ Limited pressing of 500 *
+ Download card

* EXCLUSIVE to Dinked Edition