aitch
Close To Home ("outstore" album bundle)
at chalk, brighton
---
resident & one inch badge & notorious present
aitch
late night "outstore" show
cancelled :(
---
Regrettably, our AITCH show that was due to take place this Friday night, has just been cancelled at very short notice.
>> OFFICAL STATEMENT FROM AITCH MANAGEMENT<<
"Due to circumstances beyond our control, Aitch will be unable to perform at Chalk, Brighton on 26th August. We have worked with Resident and the venue to find a solution but unfortunately due to artist illness and pre-existing commitments for the remainder of this year, Aitch will be unable to perform at this time. We apologise for any inconvenience caused and look forward to seeing you all at an Aitch show in the future"
We are gutted. We did everything we could to rescue this show but the decision was out of our hands.
If you have already purchased to attend the show, you will receive an email from us directly & your purchase will be refunded automatically – there is no need for you to do anything. Please allow a couple of days for the funds to show up in your account.
---

venue: chalk brighton
date: friday 26th august 2022

timings : late club show,
doors 11pm, curfew 4am
(aitch stage time tbc but will be after midnight)
age restrictions: 18+

***tickets will not be posted - please select the pick up in shop option (but no need to collect your ticket from the shop as you will receive an e-ticket from seetickets a few days in advance of the show (our website just doesn't have an option that reflects this!)) ***
---
as with all events at the moment, we are making bookings full of hope & optimism that they will take place, whilst also being prepared for the fact that they may need to be rescheduled. if this turns out to be the case, we will always guarantee that your purchase will still be valid for the new date.
---
terms and conditions

* please read the following before placing your order

1. this event will not have printed tickets. when you purchase a ticket, you will be agreeing to us passing on your details to the venue in order for them to send you an e-ticket a few days before the event. this will be a one-off occurrence and your details will not be retained. if you do not want this to take place, please contact us as soon as you place your order on [email protected] e-tickets are 1 per person - duplicate orders will be refunded.

2. you will receive an automated confirmation that your order has gone through, followed by another confirmation within 24 hours once we've added you to the guestlist (please double check your email address is correct when placing your order and check your spam folder before contacting us if you don't receive this confirmation).

3. if you select pick up from shop, you will be able to collect the album from the shop from friday 19th august 2022 after 9:30am. please note : this event takes place before the release of the album so you will not recieve your album before the event.
- tickets are not physical and see tickets will be issuing e-tickets. if you plan to order a ticket only option, please select 'pick up in shop' as your checkout option.

4. please read any subsequent communication you receive from us in case we need to notify you of any changes to the advertised show.

5. we cannot change any names on the guestlist after friday 12th august.

6. tickets cannot be offered for resale and are non-refundable

7. all physical copies of the album need to be collected from resident (27-28 kensington gardens, brighton) by 30th november 2022 as we do not have room to store stock long term. any items uncollected by this date will be disposed of (in a kind & ethical manner!) – or more likely donated to a good cause.

8. please arrive in plenty of time to get into the venue (there may be queues), buy a drink, put your coat in the cloakroom etc. the artist will be on stage promptly.
9. this is an 18+ event. please bring id if you think you might need it to get served at the bar.
---
for disability access requests, please contact [email protected]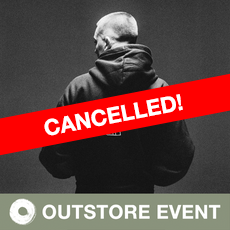 The latest, greatest contender for Manchester's music throne, Aitch cements his position as one of the most exciting young British rappers on his debut album. this is the sound of a young man from a North Manchester estate who found his natural voice as a rapper, blew up on his own terms, and went around the world with the full intention of putting his hometown back on the global music map. Berry Gordy used to boast Motown was 'the sound of young America'. With one eye fixed on his roots and the other looking up at the stars, Aitch is the sound of the very best of young Britain. A love letter to the city which shaped him, revealing a well of hidden depths to surprise, delight, and charm his ever-growing legion of fans, 'Close to Home' was preceded by the release of his evocative single, '1989'. Built on the irresistible hook from The Stone Roses' iconic single 'Fools Gold', '1989' is a clever juxtaposition of two prominent musical eras, a bridge joining Manchester old and new, a twin celebration of the city's auspicious storytelling past and thrilling future. Aitch effortlessly combines the undeniable groove of the legendary Madchester anthem with his quick-witted bars and whip-smart wordplay.