Fred again..
Actual Life (April 14 - December 17 2020) (extended 2022 reissue)
east west records
---
Actual Life (April 14 - December 17 2020) features all of the music Fred has made between April and December 2020.
Actual Life offers a glimpse into how Fred sees – or rather, how he hears – the world, and the people who bring it to life around him. He doesn't write about experiences; he takes experiences and turns them into songs. This was Fred's first ever physical release of his debut album, on a 12" vinyl. Fred again.. returned on 28th October with the third in his series of Actual Life albums 'Actual Life 3 (January 1 - September 9 2022)', which went straight to #4 on the OCC in it's first week, making it Fred's highest charting album to date. Fred played a string of headline US and European shows in the build-up to album release, culminating in 3 headline shows at London's Brixton Academy on 7th, 8th and 9th December which sold out in under 60 seconds.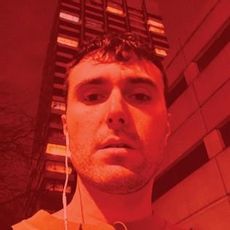 April 14 2020

Kyle (I Found You)

Dermot (See Yourself In My Eyes)

Yasminah (See Your Face Again)

Hackney (Interlude)

Julia (Deep Diving)

Adam (Interlude)

Me (Heavy)

Big Hen (Steal My Joy)

Marnie (Wish I Had You)

Sabrina (I Am A Party)

Lydia (Please Make It Better)

Carlos (Make It Thru)

Angie (Interlude)

Angie (I've Been Lost)

December 17 2020

Marea (We've Lost Dancing)