other titles...
See also...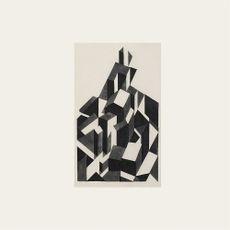 Captain Bover
The Natural Urge
Seven Tears
O Mary, Will You Go?
What Maks Makems
Red Wine Promises
Robert Kay
Lord Bateman
Horoumarye
The King
Unthank : Smith
Nowhere And Everywhere
Billingham Records
a therapeutically mesmerising debut album of harmony-laden folk kicks off the new collaboration between the unthanks' rachel unthank & maximo park's paul smith.
With 'Nowhere and Everywhere', Unthank & Smith, both from England's North East, and foremost talents in their respective fields, set out to collect songs and pen originals that claw at the beating heart of the region. Though Rachel Unthank has been immersed in the folk world from childhood, Paul Smith's route towards folk began in his teens with a love of Martin Carthy, Karen Dalton, Nick Drake and Bert Jansch, especially their fingerstyle guitar-playing. Echoes of that approach can be heard throughout this album, albeit simplified and merged with a more direct sound akin to US avant-rock acolytes of the '60s folk revival like Gastr Del Sol and David Pajo. Two North-Eastern Mercury Prize-nominated artists from different musical worlds find common ground with an exploratory merging of voices and acoustic sounds. After first meeting backstage at an Africa Express show in Middlesbrough Town Hall, Paul approached Rachel to see if she would like to sing together, given his interest in folk music and their regional connections. As one of two lead singers of The Unthanks, Rachel Unthank has dedicated much of her career to celebrating folk songs by writers little known beyond the North East, such as Graeme Miles, whose 'Horumarye' appears on the album. Rachel's knowledge of traditional song allowed them to quickly add material to the original songs Paul was writing, in addition to 'Seven Tears', a rare Unthank original, inspired by Norse mythology. They performed together as part of Lauren Laverne's Great Northern Soundtrack at the 2018 Great Exhibition of the North, as well as recording a live session for Laverne's BBC6 Music show. Co-produced by David Brewis of Field Music, this raw and atmospheric album features Faye MacCalman of emerging avant-jazz group Archipelago on clarinet, and exploratory drums by Bonnie 'Prince' Billy/Alasdair Roberts collaborator Alex Neilson, of Trembling Bells (cult) fame.