Sbt (sarabeth tucek)
Joan Of All
Ocean Omen
---
She hibernates for a decade & then emerges under a new moniker with a sprawling double epic that's set to become a 2023 word of mouth success.
It's a record that leaves distinct musical footprints in your brain. Hats off to Sarabeth! Seriously good to have her back.

'Joan of All' is presented to us under the guise of SBT – a long-time nickname given to her by the many musicians she has worked with throughout her career (which include Bill Callahan, Ethan Johns & Brian Jonestown Massacre, & she's even supported Bob Dylan!).
After retreating from the fevered pace of the record business to concentrate on other creative endeavours, Sarabeth began to piece together the music that would eventually become this stunning release – her most ambitious, personal project yet, via her own freshly-minted label imprint: Ocean Omen.

You'll find yourself wanting to see where this record leads you each time, as the songs may be the same on every listen but the journey they take you on varies greatly & the impression they make only intensifies.
FOR FANS OF: Cassandra Jenkins / Patti Smith / Bill Callahan / The Bug Club / Laura Marling / Sheryl Crow / Courtney Barnett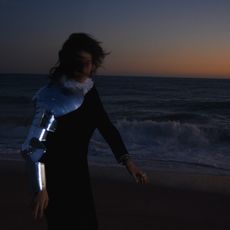 Joan Says/Amber Shade
The Living Rool
Cathy Says
The Gift
The Box
Work
Make Up Your Mind
!3th St. #1
Swings
Happiness
Something/Anything
Sheep
The Tunnel
Unmade/The Dog
Creature Of The Night
Dinked edition 234

- "sunset sea edition" (dark orange LP 1 / seafoam blue LP 2) double vinyl *
- 12" x 12" art print, numbered *
- CD version of the album in exclusive Dinked wallet *
- Limited pressing of 300 *
*EXCLUSIVE to Dinked Edition